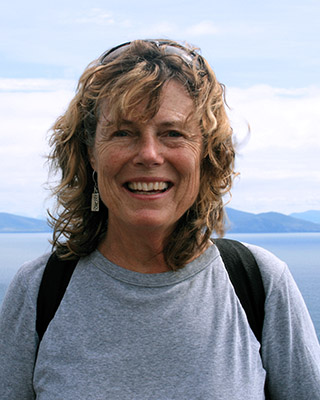 MOPANG, RECENT PAINTINGS
A few years ago, a journalist friend gave me Marq de Villier's Water, The Fate of Our Most Precious Resource, a sobering account of the world water crisis. At first it appealed to my environmental conscience, but in the studio it opened my imagination to the wonder and mystery of water that exists under the earth's skin. Consequently, I made paintings of "unseen" water found in aquifers and groundwater as well as water on the earth's surface.
I have spent time between Boston and Washington County, in rural Maine, and each year I exchange my life in the city for the silence and awareness that remoteness brings. While in Boston, my factory studio echoes the noises of the city in the midst of commerce. But, when I am in Maine, all of that slips away and I respond to the world around me, to weather, and now, to water. Tragically, many land waters have been compromised historically by mankind, particularly rivers, scattered not only in my own backyard, but also worldwide. But some of these rivers and aquifers are success stories too, rescued by passionately concerned citizens, such as the Mopang Aquifer in Township 30, Maine, now unharmed after an attempt in 1989 to put an ash dump near it. Mopang runs silently under the earth and into streams and the Machias River, carrying the ancient name, given by early guardians, the Passamaquoddy Indians.
Although I am moved by the challenges we face today preserving water, for me the greater challenge is in my studio where, in some small way, I attempt to convey the beauty of this essential resource and what we are giving up by ignoring it.
Anne Neely
May 2011